Centering Prayer Program Presented via Zoom Conferencing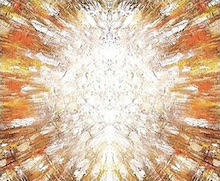 Saturday, February 20, 2021
9 AM - 12:30 PM
Centering Prayer is a method of consenting to God's presence and action within. It prepares us to receive God's gift of contemplative prayer, which is an opening of our hearts and minds to God beyond thoughts, words and emotions. This prayer practice, rooted in the Christian contemplative heritage, helps us embrace the process of transformation in Christ.
This program comes three days after Ash Wednesday and affords us the opportunity to enter into Lent in a new and deeper way. It is designed to share the method of Centering Prayer and offer support in making it a part of daily life. Part of the program, at no additional cost, are continuing sessions that are offered to help you establish and deepen a daily practice. More information will be provided after you register.
The program will be presented by The Reverend Dr. Deborah Conner and The Reverend Dr. Richard Little. Deborah is the Coordinator of Contemplative Outreach of Piedmont NC and the Pastor for Congregational Care at Myers Park Presbyterian Church. Dr. Little is a retired Lutheran Pastor who last served as the Senior Pastor at Advent Lutheran Church. Both facilitate Weekly Centering Prayer Groups.
All are welcome to attend.